Featured on ABC4 Utah
We had the chance to sit down with Nicea DeGering at ABC4 to talk about how our program helps players become confident shooters. Our owner and founder, Kirk Miles, explains our training method, program setup, and the benefits that come from being a part of Complete Shooter. Watch the video to hear the full interview.
"Their foul shooting system took me from 57%-79%"
BYU/Dallas Mavericks/SLC Stars
"I have really enjoyed working with coach Miles. His expertise and shooting system is helping me a great deal with my confidence and consistency as a shooter."
BYU Athlete, European Professional
"Complete Shooter has really built my confidence"
2013 Miss Basketball, UT
"They really fixed my shot"
Weber State
"Before my son met Kirk Miles and started working with Kirk and doing his shooting drills on a regular basis he had never been the leading scorer on any of his teams. During his junior year in high school he averaged 1.2 points per game playing varsity. After working with Kirk and employing his shooting techniques my son became one of the high scorers on his varsity high school team. I have had three boys work with Kirk and they all love working with him and have gained confidence and have improved in their technique. He loves to see them succeed as much as their parents."
"We were at the end of a championship game for a tournament and It was close. Our 9 yr old son was fouled twice in a row and both situations were 1 in 1. He took his time and did the exact routine he's been learning at complete shooter and drained them all to help the team win. Night and day difference from his Willy nilly free throw style before he started working with Complete shooter. The system works!"
Father of Jackson Taylor
Previous
Next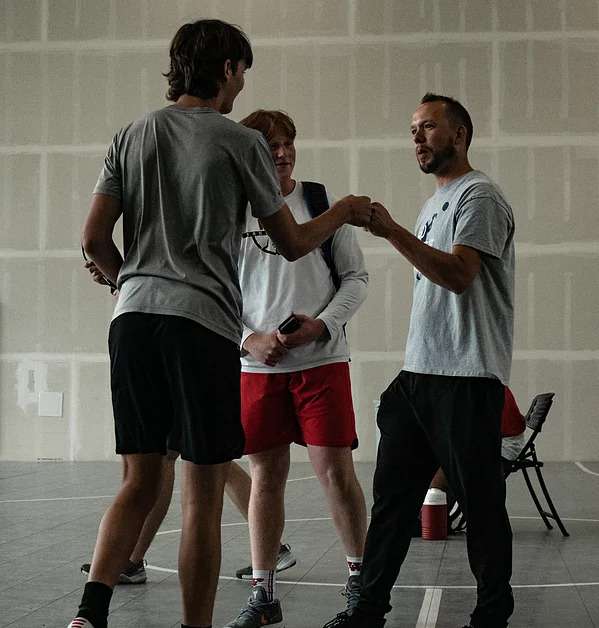 OUR MISSION
Our Mission is to teach our players the mental and physical skills they need to succeed in the game of basketball.
Our players learn that hard work and focused learning leads to success in basketball and in life.
We teach our players that hard work combined with our private instruction will lead to increased confidence and more results.